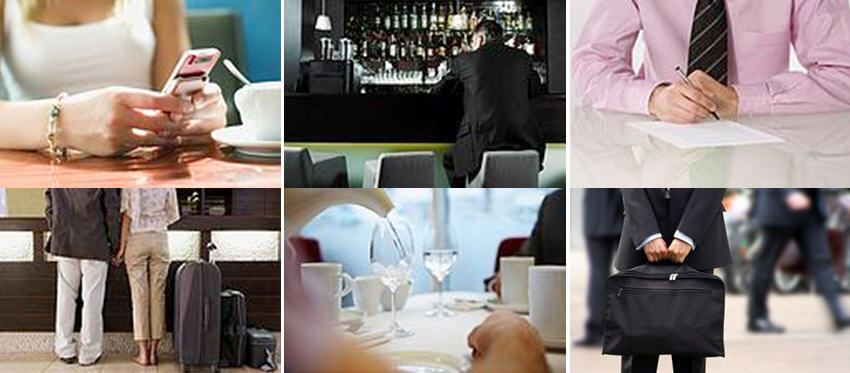 The INTERPOSE product, not to be confused with "mystery shopping," has been refined and perfected since 1981. With a variety of report options, we have enjoyed an affiliation with leaders in each of our client industry groups, to include the companies whose names are household words throughout the world. (Contact us for client list and references.)



We develop and implement customized programs for each of our clients, and continually "tweak" and revise formats, as needed, to adapt to ongoing changes in the industries which we serve.



Unlike other "mystery shopping" providers, we utilize only experienced, trained, and professional team members to conduct our audits. Every member of our team has been carefully selected for the specialized industries which we serve, and is carefully supervised and directed during the execution of each project.



Whereas most "mystery shopping" providers retain shoppers by way of the Internet, usually never meeting them in person, all INTERPOSE team members are interviewed and retained in our corporate office, and dispatched to various locations throughout the world. Our highly acclaimed CourtesyQuest product is a checklist driven format, complete with detailed explanations and a scoring mechanism to track progress. For multi-unit operations, periodic summary reports allow for scoring comparisons, and facilitates the culture of "competing for quality" where everyone is a winner. With the dual perspective of the INTERPOSE team, management level information pertaining to quality and integrity is gathered and reported simultaneously. If used properly, we are confident that our reports will "pay for themselves" through increased customer satisfaction and loss prevention.



Our investigative perspective and methodology insures accurate reports which are fully actionable, are documented using evidentiary procedures, with the assurance that we will always support our findings in any legal or administrative forum.



INTERPOSE assures a strict adherence to professional ethics and client confidentiality in all respects, to include trade methodology, standards, and audit results and findings.